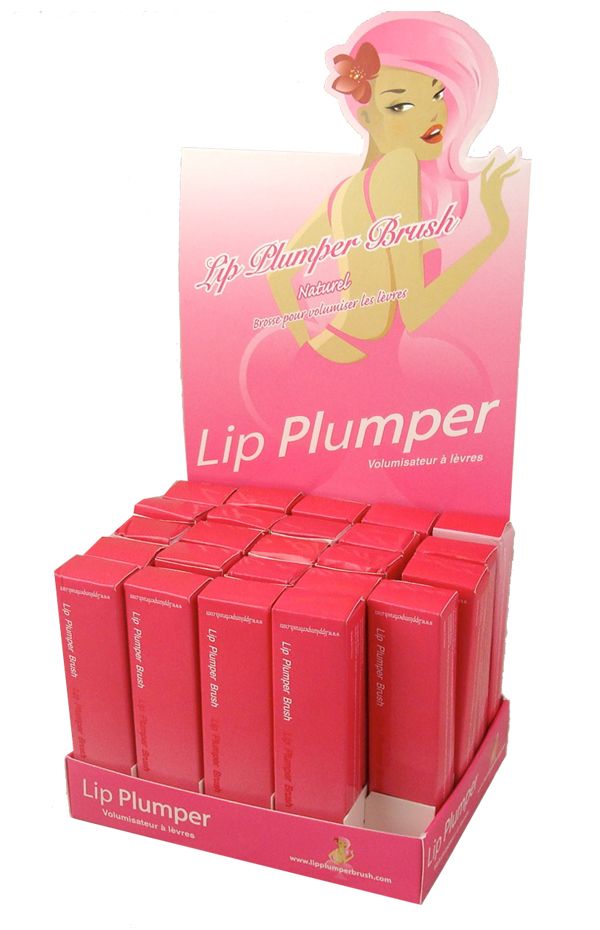 With stiff competition in almost every industry, it's crucial for brands and companies to make sure their products stand out. Whether it's an international manufacturer selling bulk products to stores around the world or a small enterprise competing in the market, it's essential for your brand to stand out. Using custom cardboard displays are one of the most viable ways to grab the attention of consumers and make the sale.
A cardboard display is a piece of the container with an attractive message and clear images. The cutout can be customized to fit the exact specification of the product. Most often, these personalized display boxes capture interest because of their alluring message which instantly hits the attention of a buyer.
Personalize your brand with a custom cardboard display box
One way brands are doing this by investing in high-quality and well-designed custom cardboard displays. By using a specially-designed container to store items in retail establishments, brands get an immediate advantage over the competition. By using customized cardboard boxes – often with custom branding and logos, – to display their products, companies can make sure that their products catch the attention of customers who would have otherwise just walked past them in the aisle or counter.
Cardboard displays are favorite everywhere, including shopping malls, retail centers, convenience stores, and many other establishments. Display boxes are also used by some of the biggest brands as well as active local ones. Cardboard product displays, especially customized ones with custom branding and designs, provide customers with a visual representation of a brand's identity and personality. Of course, product packaging also helps in this regard, but with custom cardboard displays, products are more capable of drawing attention and leaving the customer with a lasting impression.
Custom cardboard displays are economical
Moreover, considering the state of the market nowadays, with so many businesses serving just as many markets, the aspiring and ambitious businessman would take advantage of every opportunity to get ahead, including using tried-and-tested consumer behavior principles to boost sales with more attractive visuals and displays.
Apart from being very useful and almost mandatory from the marketing standpoint, using cardboard displays for products in retail stores are also very economical. Especially when it comes to using a corrugated display which makes use of sturdier, more durable fiberboard with better resistance to the elements, businesses get much value when investing in a proper, customer-branded cardboard display for their products.