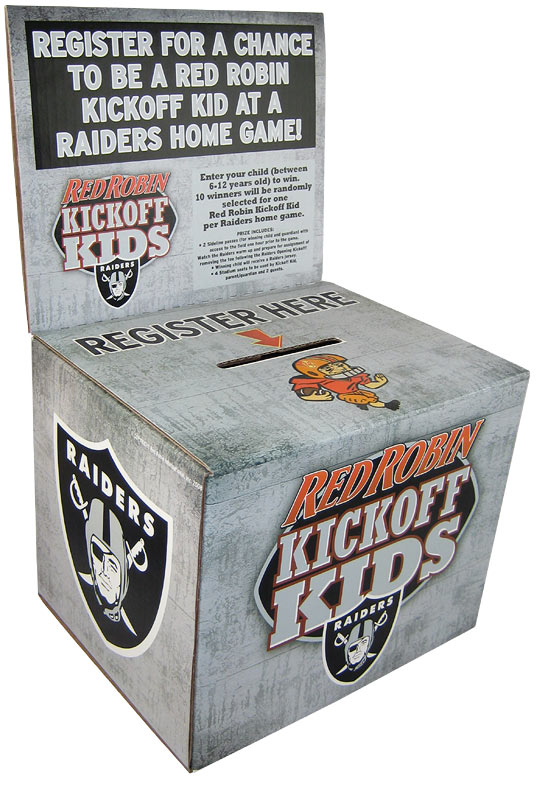 Every four years, Americans head to the polls to vote for a president. Now most of the voting is done electronically, but there was a time when people used to write down their vote on a piece of paper and stuff it into a ballot box. The ballot boxes would be collected and the votes would be counted. It was not always the best and most accurate way to elect the President of the United States, but it worked for many years. Just because presidential elections no longer rely on them, does not mean there is not a place for a corrugated ballot box in today's world.
The Basics of the Box
Ballot boxes can come in different styles and sizes. It is possible to choose a ballot box that sits on top of a counter or a floor standing ballot box can be used. The box has the sides and bottom of a typical box, but comes with a slot usually on the top of the box that the ballots can be put into.
While the basic structure of the box is not complicated and the only real decisions are whether to choose a countertop box or a floor standing ballot box, the design and the graphics on the box are much more open to variations.
Graphics can explain what is the ballot box is being used for and can provide instructions or information about the company that is using the ballot box. It can include a place to hold paper ballots that can be filled out and a place to hold the pen to fill out the box. The design of the graphics is often the most important part of the ballot box.
How to Use a Ballot Box
Once the design part is done, it is up to the business to decide how to use a corrugated ballot box. The only real limitations are the imagination of the user. Ballot boxes are a great way to get people to fill out contact information that allows a business to send out advertisement mailers to them. The box can be linked to a contest that gives people a chance to win a prize.
The box can also be used to help build a brand for a business through the use of graphics. The more people that take the time to stop and look at the box the better. Ballot boxes may not be used for presidential elections anymore, but they still can help businesses become more successful.