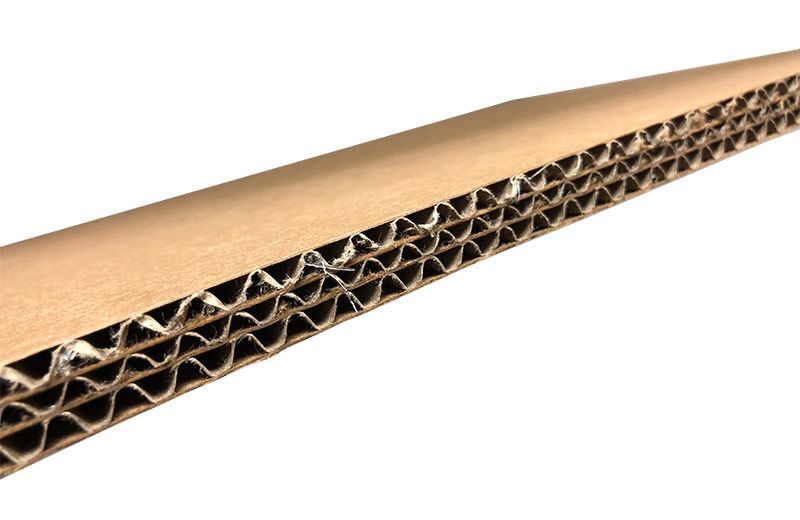 When it comes to shipping goods safely and securely, the choice of packaging plays a crucial role. In this blog post, we will delve into the world of shipping boxes and explore two popular options: triple wall shipping box and double wall shipping box. Understanding their characteristics and benefits will enable you to make an informed decision when it comes to selecting the most suitable packaging for your shipping needs.
Triple Wall Shipping Box: Superior Strength and Durability
Triple-wall shipping boxes are renowned for their exceptional strength and durability. Constructed with three layers of corrugated cardboard, they provide enhanced protection for heavy or fragile items during transit. These boxes are ideal for safeguarding delicate electronics, glassware, and machinery, ensuring that your products arrive at their destination intact.
Double Wall Shipping Boxes: A Balance of Strength and Affordability
Double-wall shipping boxes offer a reliable balance between strength and affordability. With two layers of corrugated cardboard, they provide sturdy protection for a wide range of products without compromising on cost-effectiveness. These boxes are suitable for shipping medium-weight items such as clothing, books, or non-fragile goods that require secure packaging.
Factors to Consider When Choosing Triple Wall Shipping Box
When deciding between triple-wall and double-wall shipping boxes, several factors should be taken into account. Firstly, consider the weight and fragility of your products. If you are shipping items that are particularly heavy or delicate, triple wall boxes offer superior protection. Secondly, evaluate your budget and shipping requirements. Double wall boxes provide a cost-effective solution for many applications without compromising on quality.
Environmental Considerations of a Shipping Box
In today's environmentally conscious world, sustainable packaging solutions are gaining importance. Both triple-wall and double-wall shipping boxes can be manufactured using recycled materials and are recyclable. By choosing eco-friendly packaging, you not only protect your products but also contribute to reducing your carbon footprint.
Triple Wall Shipping Box Customization Opportunities
Packaging is not only about protection but also serves as an opportunity to showcase your brand. Both triple-wall and double-wall shipping boxes can be customized with your company's logo, colors, and other branding elements. This allows you to create a cohesive and professional image while enhancing brand recognition throughout the shipping process.
Choosing the right shipping box is essential for ensuring that your products reach their destination undamaged. By understanding the differences between triple-wall and double-wall shipping boxes, you can make an informed decision based on the weight and fragility of your items, budget considerations, and sustainability goals. Remember to take advantage of customization options to elevate your brand and create a positive impression on your customers. With the right packaging, you can enhance the security, efficiency, and professionalism of your shipping process.