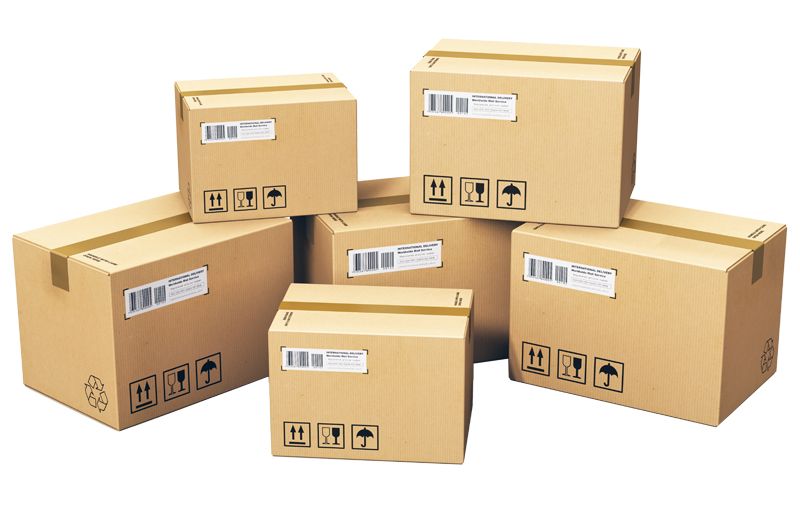 Cardboard cartons are ubiquitous today. They are used everywhere, from shipping products to packing up a household before moving. Not every box is the same, though. In fact, when contacting a packaging supplier, you may be surprised by the choices available.
One of the most common forms of boxes and cardboard is corrugated packaging. This means the box is made from a different material than, say, a breakfast cereal box. The box or packing material is made of three layers. There is an inside layer, an outside layer, and between them a layer of material that looks ruffled, or like corrugated iron, and that's where it gets its name.
Many Advantages
Corrugated material has many advantages. Firstly, the nature of the material offers a high strength to weight ratio. It will be either stronger than similar cardboard, or lighter than cardboard with similar strength. Obviously, this offers advantages in many situations where freight charges are charged by weight.
This type of packaging also provides greater protection for contents. Solid cardboard packaging is more likely to transmit shock and impact directly to the contents, whereas corrugated packaging will absorb the impact better as the corrugated layer will collapse. This depends on the type of impact, and in cases of particularly fragile material, it is important to discuss your options with a packaging supplier.
Environmentally Friendly
Corrugated packaging is also good for the environment. In general, this material is made without dyes or bleaches. In fact, it is, in almost every case, biodegradable.
A lot of this type of packaging is made from recycled cardboard, making it even more environmentally friendly. By using recycled cardboard to make packaging, only 75 percent of the energy is used compared to making new cardboard. Of course, there is also a saving in raw materials used.
As well as recycling, corrugated packaging has the advantage of being easy to reuse. As it is a firm and strong product it can be used repeatedly, provided it is not allowed to get wet. Boxes made from corrugated material can generally be folded flat and reassembled when needed. As well as reducing the user's environmental footprint, this also means there is less need to buy new material, saving money.
Packaging made of corrugated material is useful and a good choice for the environment. In many cases, it is an ideal packaging material, though it's always a good idea to discuss your packaging needs with a reliable packaging supplier.